The new visitor center located in the Historic center of Jingdezhen, China will be host to cultural and educational events related to Jingdezhen's history as the ceramic's capital of China. The glazed brick facade and understated simplicity is designed to blend with the existing context wile providing modern amenities and public spaces for both visitors and locals.
Street's main facade incorporates a custom ceramic brick lattice wall which creates a welcoming lantern effect into the building's gallery space. Meanwhile, a minimal traditional ceramic roof ties the building back to its historic context.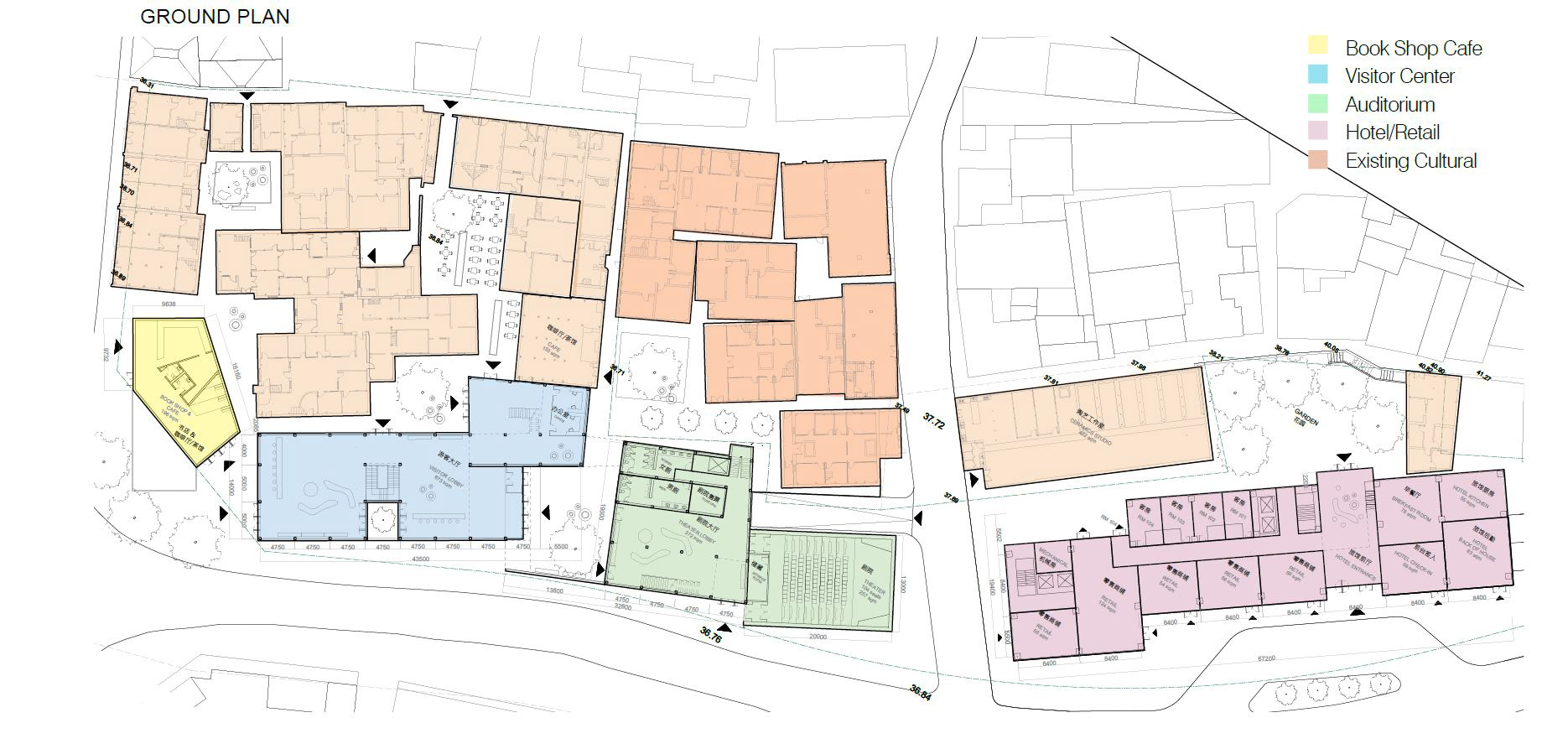 The new visitor center, auditorium, hotel and book shop, area planed as modern extensions of the existing urban fabric, maintaining the existing feeling of traveling by foot through the narrow streets of this historic neighborhood with its multiple outdoor courtyards. 
Flexible exhibition space enjoys natural light and opens to a network of interior streets and courtyards.
Second level mezzanine connects separate buildings into a single network of interconnected spaces.