Future City Now explores ideas of connectivity, hybridity, sustainability, and urban infill, for the future of Shenzhen's Futian CBD district. This project explores new possibilities for

redevelopment

 of the existing convention center and introduces new building typologies to the CBD. An elevated loop is proposed, connecting the existing CBD with pedestrian friendly space that serves host to cultural activities and a new elevated rail system.
Physical model of Futian CBD with proposed look and new convention center developement.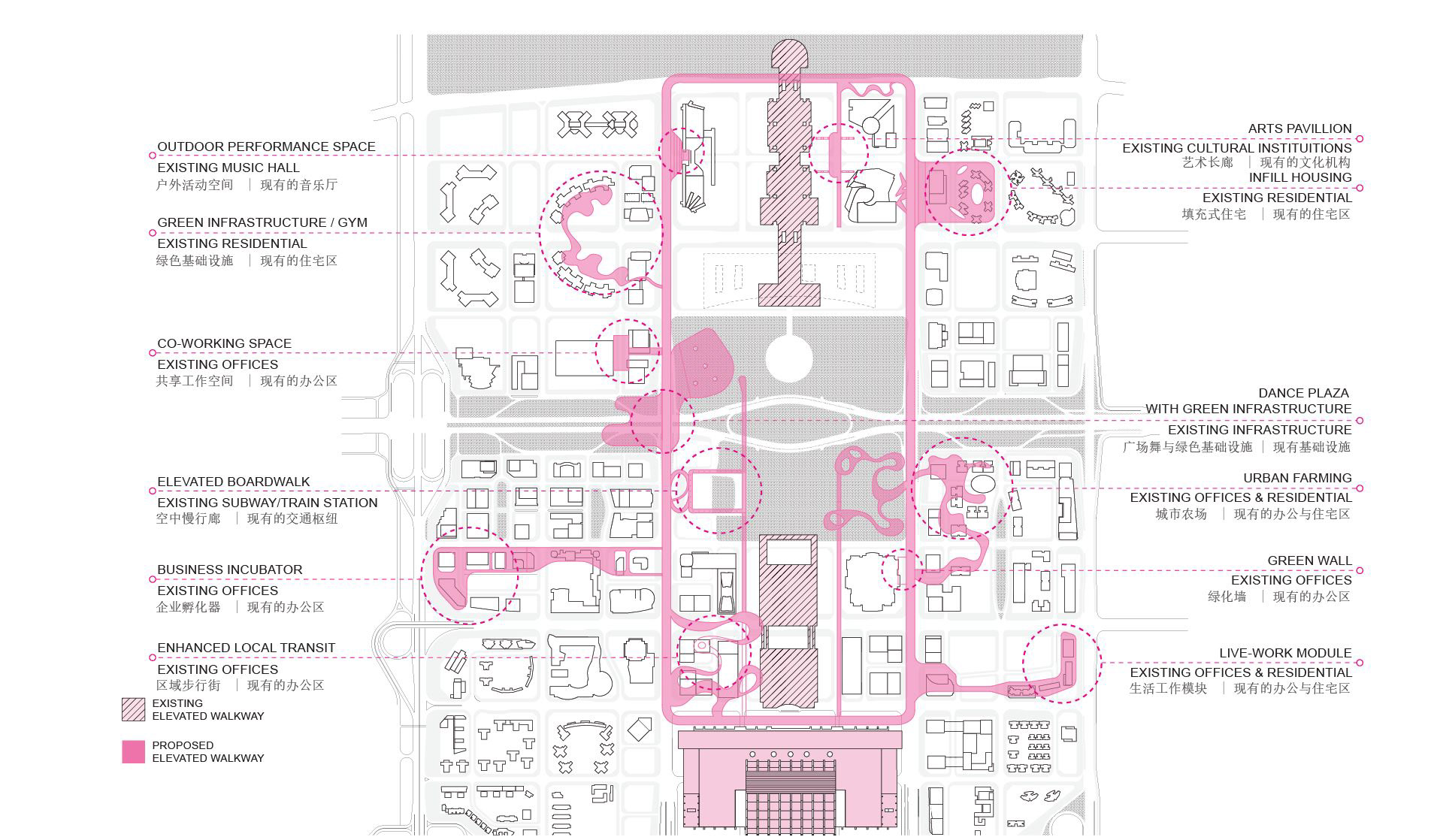 Master Plan for the elevated loop serves as host to multiple cultural activities in the city.
.A new entrance to the tower development and reduced convention center is defined by a perforated canopy structure.